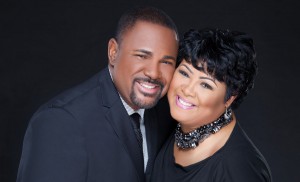 Hello, and thank you for visiting Living The Word International's (LTWI) website. LTWI is a multi-racial and multi-ethnic, non-denominational Christian church. We are conveniently located in Slidell, LA, and becoming one of the fastest growing churches in the New Orleans metropolitan area.
The congregation of LTWI is a very loving, caring and close-knit family. We believe that strong relationships along with strong fellowship equal success. We also believe in reaching out beyond ourselves to spread the Gospel of Jesus Christ to all that will hear. The members of our church family represent several countries across the globe who share together in a unique blend of Christian service.
It is our prayer that all of God's people will mature spiritually, in order to experience the favor and the power of God manifested in their daily lives.
The mandate of God upon our lives is to go beyond the walls of our church. If you are in the New Orleans area, we invite you to join us for one of our powerful life-changing services. If you are in need of prayer, please navigate to our prayer page and enter the appropriate information which will be forwarded to our intercessors. God bless you, and we already consider you to be a part of our church family!