Pastor Lawrence T. Weathersby, Sr.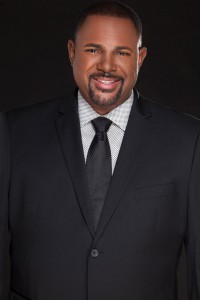 Pastor Lawrence along with his wife, Pastor Chiquita Weathersby are the founders and Senior Pastors of Living The Word International church (LTWI). LTWI is a multi-racial, multi-ethnic, non-denominational christian church located in Slidell, Louisiana. Born and raised in New Orleans, Pastors Lawrence & Chiquita have been married for thirty-four years. They are the proud parents of Holly W. Bates, Lawrence T. Weathersby, Jr., one son-in-love, Reginald Bates, Sr., and one daughter-in-love, Brandi P. Weathersby. They are the proud grandparents of Reginald, Jr., Hailey, Ryan, and Rylan Bates.
The call on Pastor Lawrence's life is to teach God's Word through practical and relevant illustrations, so people on all levels can see, hear, and understand the will of God for their lives. The anointing of God on his life is evident by his teachings reaching people on various levels of education and economic status, while crossing the lines of age, race and religious denominations.
God has also given Pastor Lawrence a unique anointing to draw men and youth to Christ. His daily prayer is that God will continue to anoint him afresh to impart God's Word in love, with signs, wonders and miracles following. In this season of his life and ministry, he is most encouraged by the promise of God found in Mark 11:24, "Therefore I say unto you, What things soever ye desire, when ye pray, believe that ye receive them, and ye shall have them."
Pastor Lawrence can be reached by email.